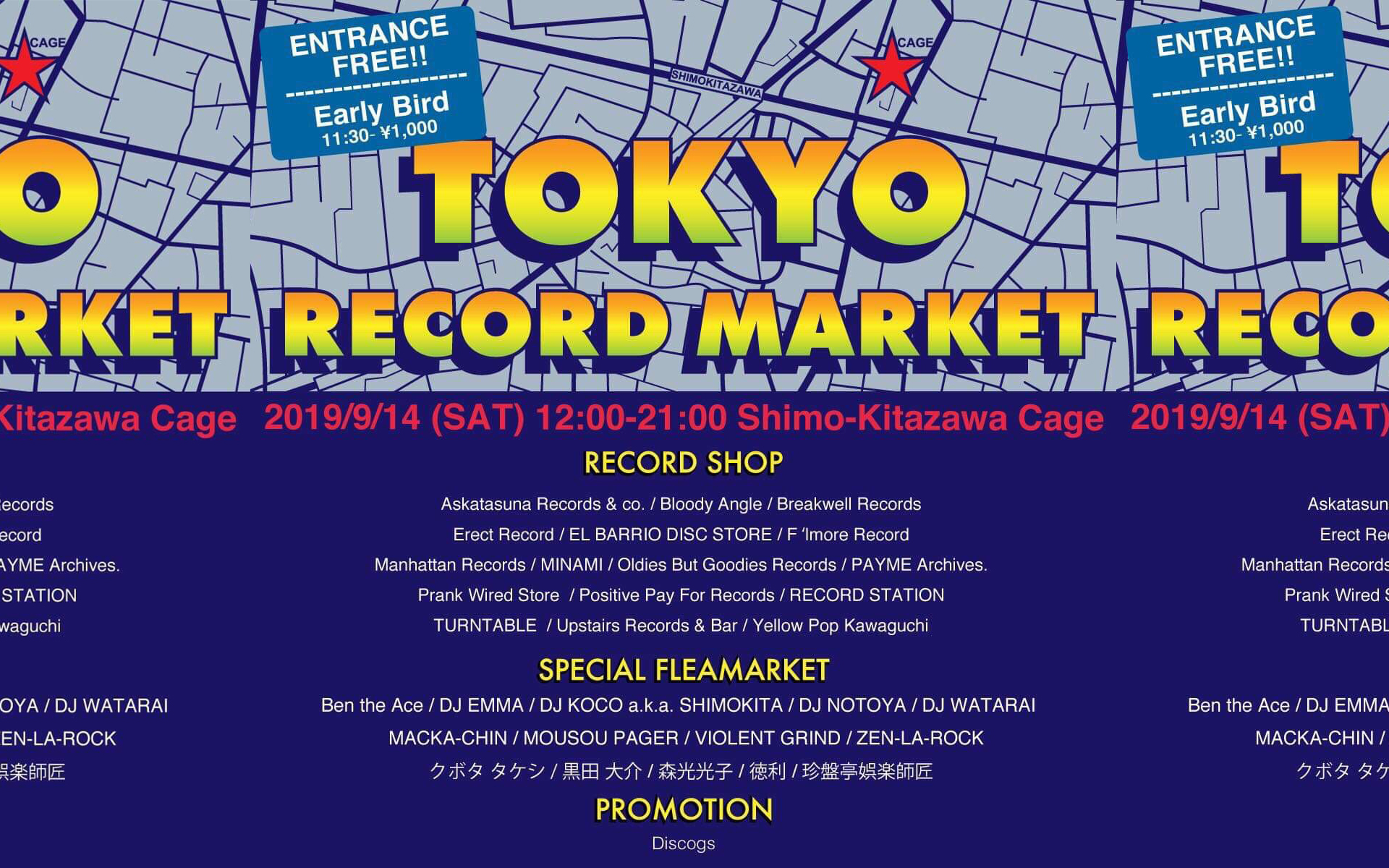 ENTRANCE
アーリーバード 1000円(11:30-先行入場)/一般 入場無料(12:00-入場無料)

毎回大好評の「TOKYO RECORD MARKET」が振替開催決定!
*詳細情報・最新情報はイベントFacebookページにて
==============
・RECORD STORE
Askatasuna Records & co.
Bloody Angle
Breakwell Records
Erect Record
EL BARRIO DISC STORE
F'lmore Record
Manhattan Records
MINAMI
Oldies But Goodies Records
PAYME Archives.
Prank Wired Store
Positive Pay For Records
RECORD STATION
TURNTABLE
Upstairs Records & Bar
Yellow Pop Kawaguchi
And MORE !!!!!!
・SPECIAL FLEA MARKET
Ben the Ace
DJ EMMA
DJ KOCO aka SHIMOKITA
DJ NOTOYA
DJ WATARAI
MACKA-CHIN
MOUSOU PAGER
VIOLENT GRIND
ZEN-LA-ROCK
クボタタケシ
黒田 大介
森光光子
徳利
珍盤亭娯楽師匠
And MORE !!!!!!
・PROMOTION
Discogs