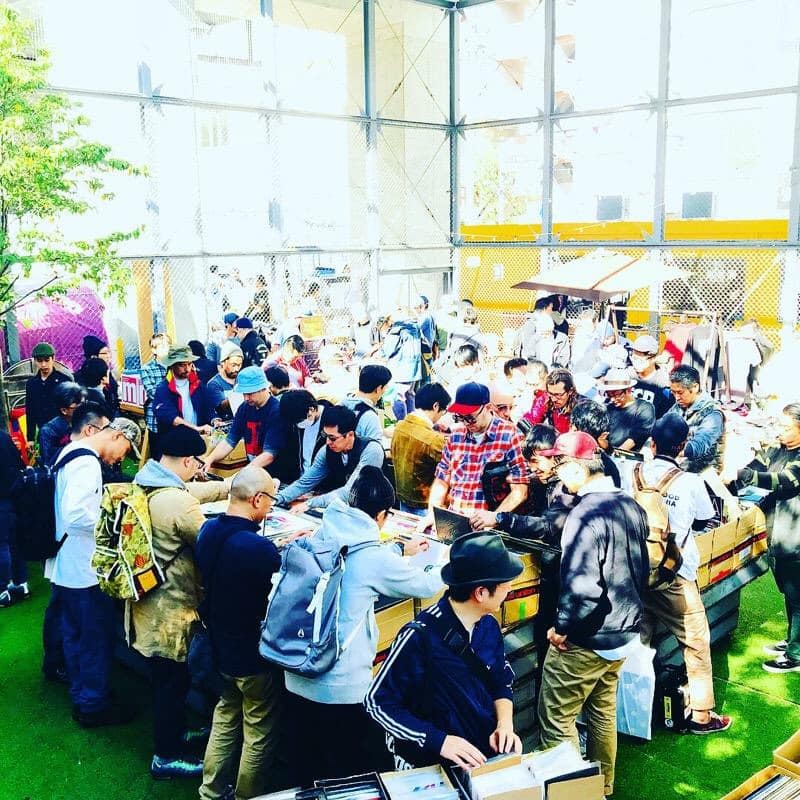 ENTRANCE
アーリーバード1000円 (11:30-先行入場) 一般 入場無料 (12:00-入場無料)

去年の11月にも開催され、大好評だった「TOKYO RECORD MARKET」がやってくる!今回は5月4日の令和初の週末に開催決定!
*詳細情報・最新情報はイベントFacebookページにて
==============
【RECORD SHOP】
Askatasuna Records & co.
Bloody Angle
Breakwell Records
COCONUTSDISK
disk union ShimoKitazawa
EAD Record
Erect Record
EL BARRIO DISC STORE
Face Records
F'lmore Record
Jazzy Sport ShimoKitazawa
LITTLE BIRD
LocoSoul Records
LCA Records
Manhattan Records
Oldies But Goodies Records
PAYME Archives.
Prank Wired Store
Positive Pay For Records
RECORD STATION
TURNTABLE
Yellow Pop Kawaguchi
And MORE !!!!
【SPECIAL FLEAMARKET 】
CAPTAIN VINYL
Dazzle Drums
Del Mar Thrift Store
DJ EMMA
DJ KOCO aka SHIMOKITA
DJ NOTOYA
DJ WATARAI
DONUTS DISCO DELUXE
emonic
JAM
MACKA-CHIN
MAGARA
Marcus D
MOUSOU PAGER
OVERHEAT RECORDS
Threepee Boys
須永辰緒
クボタタケシ
黒田大介
森光光子
徳利
珍盤亭娯楽師匠
And MORE !!!!
【PROMOTION 】
KENWOOD
Discogs
株式会社銀座十字屋 ディリゲン